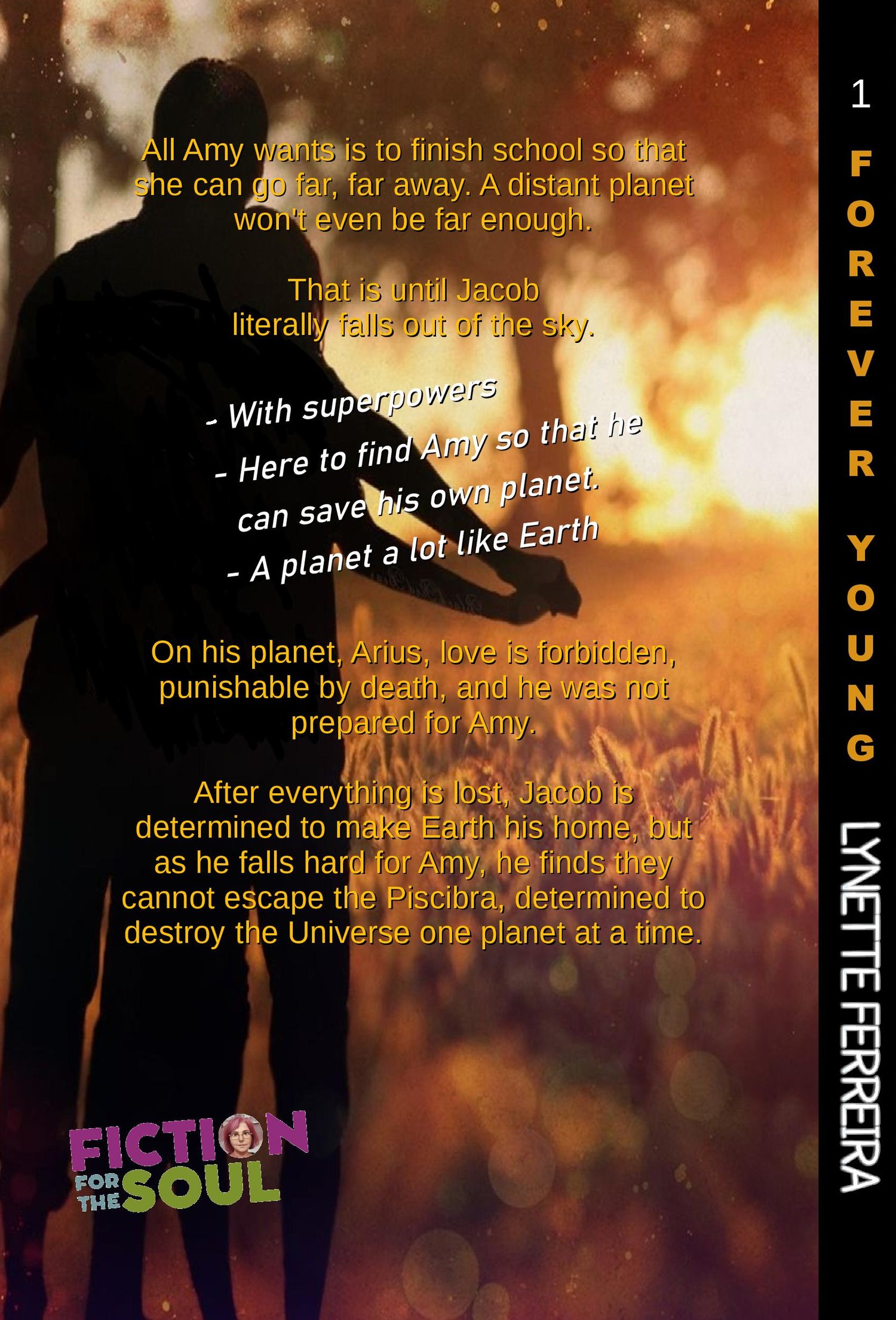 Forever Young (Counting Stars, Book #1) by Lynette Ferreira
On Sale
£12.99
As an alternative, the eBook is available and can be read on any device.
Secure transaction.
Aliens have never been this good-looking and for Jacob, being a teen has never been so interesting.
All Taylor wants is to finish school so that she can go far, far away.
A distant planet won't even be far enough.
That is until Jacob literally falls out of the sky.
With superpowers.
Here to find Amy so that he can save his own planet.
A planet a lot like Earth.
On his planet, Arius, love is forbidden, punishable by death and he was not prepared for Amy.
Imprint: Fiction for the Soul
First Published Date: 01 May 2013
For readers aged 13 and up
Paperback Dimensions: 5 x 0.49 x 8 inches
Pages: 196
This item can be returned in its original condition for a full refund or replacement within 30 days of receipt. 
Read full Refund Policy
.