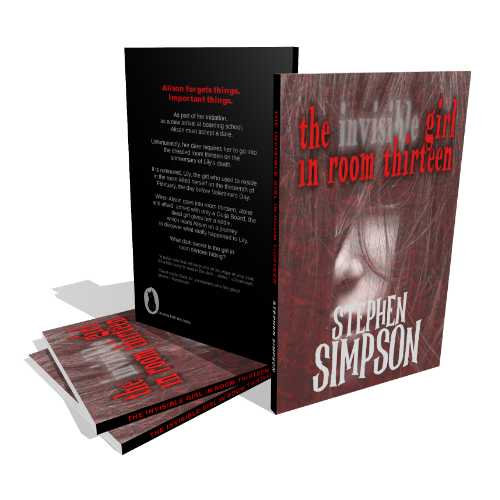 The Invisible Girl in Room Thirteen by Stephen Simpson
On Sale
£9.99
As an alternative, the eBook is available and can be read on any device.
Secure transaction
Alison forgets things. Important things.
When Alison moves into a boarding house, she has to accept a dare.
Unfortunately, her dare requires her to go into the dreaded room thirteen on the anniversary of Lily's death.
When Alison goes into room thirteen, alone and afraid, armed with only a Ouija Board, the dead girl gives her a riddle, which leads Alison on a journey to discover what really happened to Lily.
What dark secret is the girl in room thirteen hiding?
Imprint: Fiction for the Soul
Date First Published: 1 December 2016
For readers aged 13 and up
Paperback Dimensions: 5.5 x 0.3 x 8.5 inches
Pages: 120 pages
This item can be returned in its original condition for a full refund or replacement within 30 days of receipt.
Read full Refund Policy
.