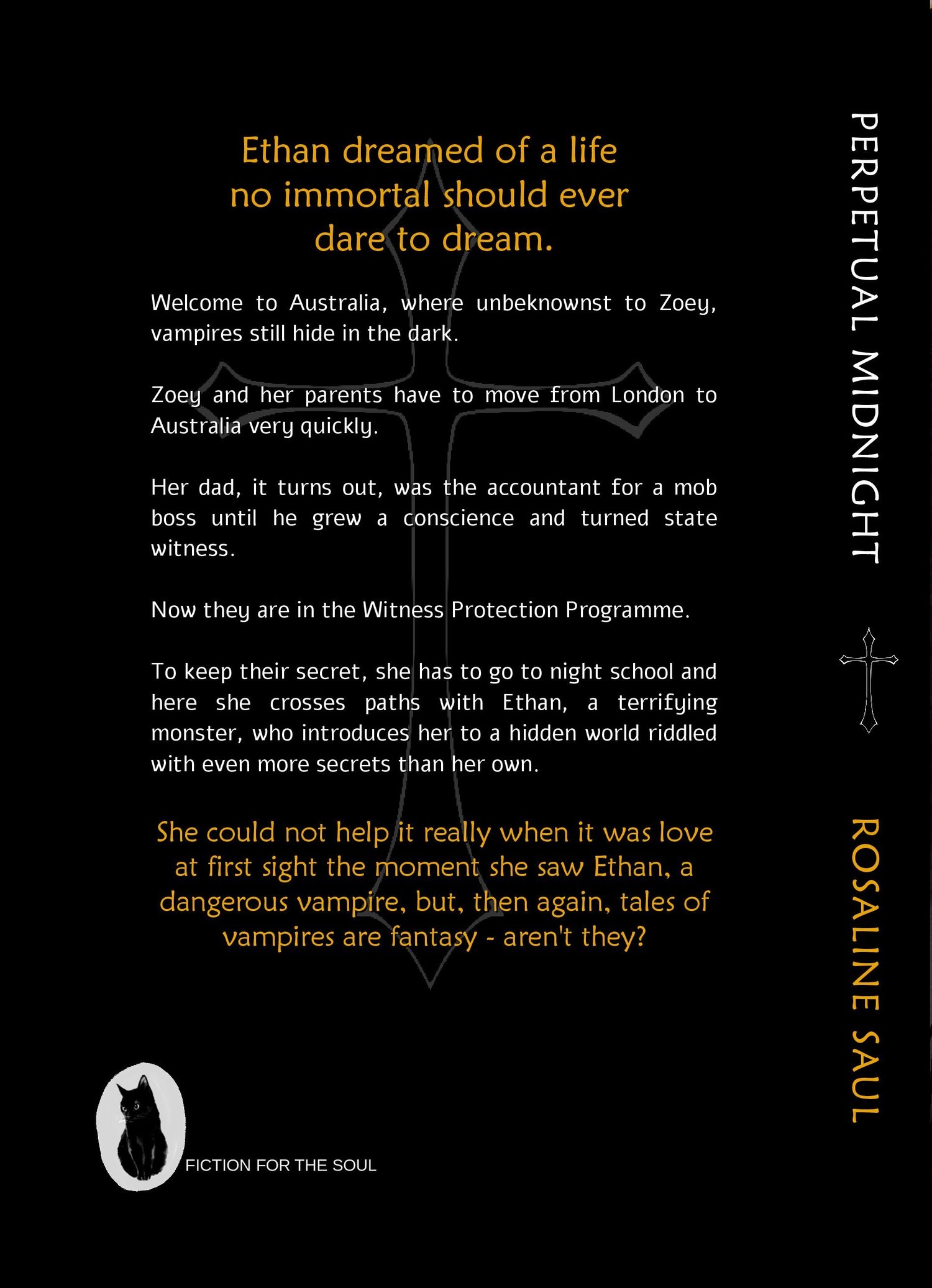 Perpetual Midnight by Rosaline Saul
On Sale
£12.99
As an alternative, the eBook is available and can be read on any device.
Secure transaction
Ethan dreamed of a life no immortal should ever dare to dream.
Welcome to Australia, where unbeknownst to Zoey, vampires still hide in the dark.
Zoey and her parents have to move from London to Australia very quickly.
Her dad, it turns out, was the accountant for a mob boss until he grew a conscience and turned state witness.
Now they are in the Witness Protection Program.
To keep their secret, she has to go to night school and here she crosses paths with Ethan, a terrifying monster, who introduces her to a hidden world riddled with even more secrets than her own.
She could not help it really when it was love at first sight the moment she saw Ethan, a dangerous vampire, but, then again, tales of vampires are fantasy - aren't they?
Imprint: Fiction for the Soul
First Published Date: 1 April 2021
For readers aged 13 and up
Paperback Dimensions: 5.5 x 0.53 x 8.5 inches
Pages: 212
This item can be returned in its original condition for a full refund or replacement within 30 days of receipt.
Read full Refund Policy
.