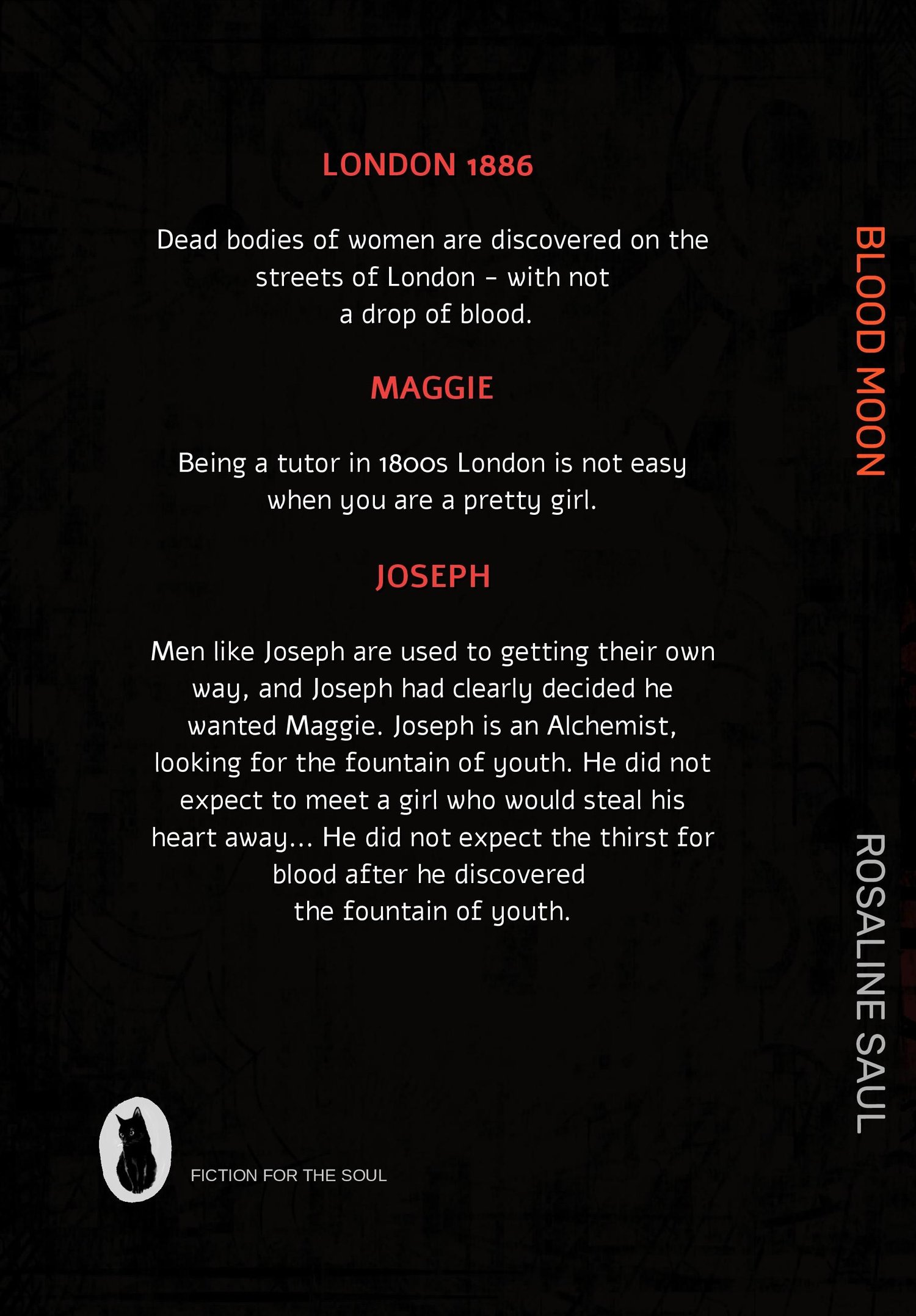 Blood Moon by Rosaline Saul
On Sale
£12.99
As an alternative, the eBook is available and can be read on any device.
Secure transaction
Joseph is an Alchemist, looking for the fountain of youth.
As a serial killer lurk in the darkness, hunting innocent victims in the largely impoverished areas of London in 1888, and drains them of their last drop of blood, Count Joseph Burke practises alchemy within the shadows of an old church.
Maggie Abbot is a tutor, but it is not easy keeping a job when you are a pretty girl. When she gets dismissed from her latest job because the man of the house has roaming hands, she does not look forward to going home where her dad lives with her new stepmother.
Joseph convinces Maggie to tutor his ward, Beatrice, who has run away from home one too many times.
He did not expect to meet a girl who would steal his heart away...
He did not expect the thirst for blood after he discovered the fountain of youth.
Imprint: Fiction for the Soul
First Published Date: 29 April 2011
For readers aged 13 and up
Paperback Dimensions: 5.5 x 0.34 x 8.5 inches
Pages: 134
This item can be returned in its original condition for a full refund or replacement within 30 days of receipt.
Read full Refund Policy
.